WELCOME TO ST. RAPHAEL PARISH!
512 High St. Medford, MA 02155
If you are a newcomer to our parish, please accept our invitation to introduce yourself to a member of our staff. We are confident that you will find a welcoming spirit that is reflected in liturgical hospitality, inclusion and most of all, to those with special challenges. We pray that as you join our parish in prayer, sacrament and presence that you will also grace us with your talents and support according to your means.
To register as a parishioner, click HERE for our Registration form PDF, or click HERE to submit an email request and we will send you a registration form via email. You can also call the Parish Center Office and we will be happy to mail it out to you.
Thank you!


*Summer Schedule will be starting the weekend of June 3, 2023*
Mass Schedule: June - September
Saturday: 4:00 PM
Sunday: 8:00 AM, 11:00 AM & 5:00 PM
Daily Mass: Wednesday-Saturday at 8:00 AM


**Mass Schedule: October - May**
Saturday: 4:00 PM
Sunday: 7:30 AM, 9:15 AM, 11:30 AM & 5:00 PM
Daily Mass: Wednesday-Saturday at 8:00 AM
*************************************



music
New Director of Music & Adult Choir
"Music is what people remember. When the music is good, it's seamless, unifying the congregation in song and supporting the liturgy." With this in mind, it my honor and privilege to WELCOME and introduce to you, our new Music Director, David Colpitts.
David is uniquely qualified to serve our Parish community based upon his professional experience, educational background, and my personal knowledge of him. In addition, David is an accomplished classically trained organist and pianist.
Currently serving as Director of Liturgical Music and Ministries at the Reading Catholic Community (St. Agnes and St. Athanasius Parishes), David started his ministry here at St. Raphael parish this past Thursday with Adult Choir practice.
Please take a minute when you see David to introduce yourself and welcome him with the great family "spirit" and support which we share.
New Children's & Young Adult Choir Director
"Some people come into our lives … move our souls to dance, make footprints on our hearts, and we are never the same." Such a person is Nicole Panico.
A warm and grateful WELCOME BACK is wished her as she returns to our parish as music
director for the Sunday Masses: 9:15 and 5 P.M. A gifted pianist and choir director, she brings
years of experience, musical creativity and boundless enthusiasm to her vocation.

Practice sessions with the Children's Choir have already begun and "spirits" are high.
Nicole will speak at all the masses this weekend. Please introduce yourself and extend your
support for her new venture. Blessed are we!!
It is through your generosity to the Catholic Appeal that we continue to provide support for our
Catholic schools, operational support for our parishes, faith and formation programs at our parishes,
and many services for those in our community who turn to our Church for assistance.
When you make a gift to the annual Appeal, you are helping put faith into action in countless
and far-reaching ways and every gift make a difference. Please prayerfully consider making an early
gift by mailing back your pledge card, or visiting www.bostoncatholicappeal.org/donate-now
to make an online donation. Your gift will help put faith into action in countless and far-reaching ways.
https://bostoncatholicappeal.org/donate-now/
Thank you!
Coffee Hour - the first Sunday of every month
Please join us for coffee & munchkins in the courtyard on the first Sunday of every month!
This is a great opportunity for parishioners and visitors to our church to connect with
friends new and old. This will take place following the 7:30, 9:15 and 11:30 Masses.
We hope to see you!
OFFICE HOURS

Monday-Friday 9:00am-3:30pm
Phone: 781-488-5444
Fax: 781-483-3375
Our address:
514 High Street
Medford, MA 02155
Our Mission
"Saint Raphael is a Catholic community committed, with God's grace, to living gospel values and sharing these with all people. As a Eucharistic people united in faith and worship, we affirm the gifts of the Spirit among us and celebrate the uniqueness of each of our members. Supporting one another in love, we strive to respect and use these diverse gifts in joyful service to those within our parish and beyond."
---
AN ACT OF SPIRITUAL COMMUNION
My Jesus, I believe that You are present in the Most Holy Sacrament. I love You above all things, and I desire to receive You into my soul. Since I cannot at this moment receive You sacramentally, come at least spiritually into my heart. Embrace You as if You were already there and unite myself wholly to You. Never permit me to be separated from You.
---
NEWS AND UPDATES
Cardinal Sean Patrick O'Malley, OFM Cap.
Archbishop of Boston
66 Brooks Drive
Braintree, Massachusetts 02184
Dear Cardinal Sean,
We are blessed to offer to you our parish pastoral plan for Saint Raphael Parish in Medford, Massachusetts. We thoughtfully understand our responsibility as a stand alone collaborative, and embrace our role in the New Evangelization to create Disciples in Mission.
This plan is the collaboration of a diverse group of volunteers from throughout the parish, who have worked passionately and tirelessly to draw from various experiences within the parish. It reflects many hours of discussion and debate, information gathering and synthesizing, and most importantly prayer.
Our Plan Writing Team Members include:
Mary Brennan Bill Caddigan Ralph DeNisco Kaitlyn Feeney
Rosemarie Giovino Katie LeLacheur Aaron Lindaman Jackie Madigan
Frank O'Leary Maria Scott Alisa Simmons Ryan Stewart
Kathy Travers
We also recognize and thank Chris Donoghue, Evangelization Consultant from the Archdiocese of Boston and Jen DeNisco, Saint Raphael Parish Disciples in Mission Coordinator for their guidance throughout this process.
Saint Raphael Parish has continually been a vibrant and engaged community of believers, but even with this, we recognize our ability to grow and improve as a people of faith. Our pastoral plan highlights four goal areas on which to focus over the next three years, while we continue to do our best in every aspect of parish life.
As with any endeavor, prayer must be the first and most focal point of accomplishing our goals. For without the guidance and blessing of Jesus Christ, we would be lost.
We ask for your prayers, as we ask for the prayers and support from each member of our parish.
God Bless,
Reverend Paul Coughlin
Weekly reading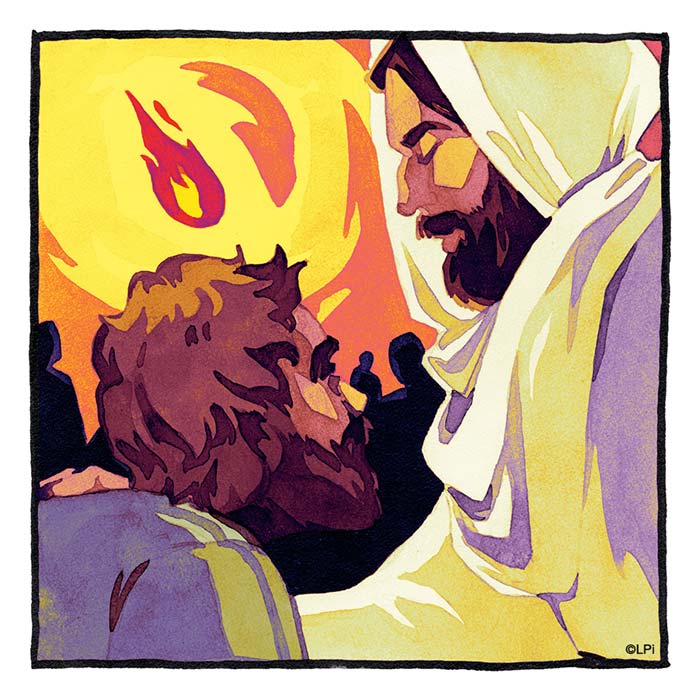 © Liturgical Publications Inc
Events
May

S

un

M

on

T

ue

W

ed

Th

u

F

ri

S

at

1
2
3
4
5
6
7
8
9
10
11
12
13
14
15
16
17
18
19
20
21
22
23
24
25
26
27
28
29
30
31
There are no upcoming scheduled events.